If this is what you are looking for in a winter destination?
You will not find this in Belize.
Every year many people run away from the harsh winters around the world and flock to the wonderful Central American nation of Belize. Belize has much in common with the Caribbean and its borders with other Central American nations offers much more than an island or mainland attraction alone. In the Corozal District is the newest high-end resort in Belize. Mayan inspired casitas dot the bay. You can enjoy the tradewinds restuarant, visit local Mayan ruins, or play in they sea.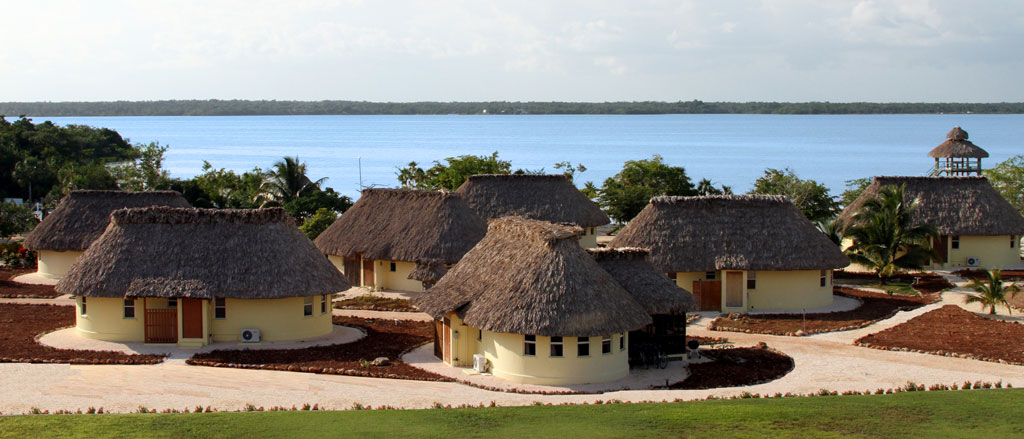 During the cold winter months in other parts of the world, Belize remains a true natural beauty with almost near perfect weather. Belize is one of those places where the warm sunshine kisses the skin and the cool azure waters caress the senses.
Belize is approximately 174 miles from North to South and 68 miles from East to West with a population just over 300,000. This makes it one of the countries with the lowest population density in the Caribbean and Central America. So much is packed into the borders of the wonderful and truly beautiful nation of Belize. We will take you through a journey of activities that are available to you in Belize during the winter seasons. We will not be telling you about Alpine skiing, snow tubing, snow sledding, snowboarding, ice skating or even the dreaded building a snowman that makes the fingers go numb, Brrrrrrrr. We will, however, be telling you about the tropical activities that keeps you warm and away from the cold. So much so, that you might want to consider Belize your Home away from Home.
One of the most favorite and popular destinations for Snorkeling and Diving in Belize is the largest living Barrier Reef in the Western Hemisphere. If you are flying over the Barrier Reef on your way to San Pedro, Ambergris Caye or Caye Caulker you will see that on the inner side of the reef the waters are shallow and has some wonderfully light shades of blue to aquamarine while on the other side of the reef the waters are deep and has a royal blue color.  The reef is just more than a decorative piece to Belize. It is an important eco-system that protects the shores from erosion while offering the ability for us to learn more about the many fish and the corals that make up the very fragile system. Year round many come to snorkel and dive at the Hol Chan Marine Reserve which is one of Belize's oldest marine reserves and has four unique zones and eco-systems for people to appreciate. You can even swim with and feed the sharks at Shark Ray Alley.
******** Advertisement ********
Belize is only 2 hours from the US, English-Speaking, and home start under $150,000.
Your Caribbean getaway is closer than you think!
****************************
Belize Blue Hole
Belize offers an excellent location to all Scuba Divers from the beginner to the fully experienced with shore diving to the deep Blue Hole. The Blue Hole is a large underwater sinkhole that is approximately 984 ft across and about 407 ft deep, a part of the larger Belize Barrier Reef Reserve System and is a World Heritage Site. This site was made famous by Jacques Cousteau who declared it one of the top 10 dive sites in the world. Unfortunately once you have experienced the visibility of the waters in Belize sometimes up to 100 feet you will be so spoilt that you will want to come back to Belize for all your diving trips. We are sure Scuba Diving and Snorkeling the warm Caribbean waters of Belize trumps being chilled by the winter weather.
Another popular activity in Belize is Fishing. No matter what type of fishing you enjoy, Belize will be sure to top your list as one of the best destinations for saltwater spincasting, light tackle, fly fishing, flats fishing or deep sea fishing. Just be sure to use one of the local and certified fishing guides to show you where the best spots in Belize are. Some of the most popular fishes during the month of December are: Barracuda, Bonefish, Jacks, King Mackerel, Permit, Tarpon, Tuna, Wahoo, Sailfish, Marlin.

Some other water activities include sailing, sea-kayaking, wind-surfing, para-sailing among many others.
Belize has a lush tropical rainforest theming with a vast array of flora and fauna and a flurry activities away from the harsh winter storms. Belize is proud to be one of the few countries that has 80% of its forests under protection for reserves. This setting surely makes it an ideal location for a wonderful Belize Jungle Adventure. Many come here to look at nature either bird watching or canoeing along the winding rivers, most notably the Belize River which has played an important part in Belize's history. You will surely be in awe looking at the forest canopy and the wildlife within them.  Others come to be be a part of nature making trails and enjoying every inch of it. If you are truly looking to immerse yourself in nature you can take a trip to go to the Caves Branch Archeological Reseve to go Zip lining though the jungle canopy or cave tubing the meandering river through natural cave formations or if you are looking for a revved up time you can check into the rainforest ATV tours.
Zip Lining in Belize
Cave Tubing in Belize
ATV Jungle Tour
If you are looking to learn about the animals of Belize or why it is so important to protect the habitats that sustains them you can visit The Belize Zoo. The Belize Zoo is located at mile 29 on the Western Highway and sits on approximately 29 acres with approximately 125 animal exhibits.
The most visually striking area of Belize happens to be the hilly region around the Maya Moutains which runs from the Cayo District all the way south to the Toledo District of Belize. The hills offer an excellent opportunity for those looking either for a beginner to expert mountain biking experience or a wondeful jungle horse back ride or a slow trail ride through nature's best kept secret. You can slow things down a bit and  begin your journey through time and learn about the ancient Maya Civilizations as you enter the Belize Caves System with magnificent caverns and chambers or visit the ancient Maya Ruins. Some of the most popular and intriguing site are: Altun Ha, Cahal Pech, Caracol, Cerros, El Pilar, Lamanai, Lubaantun, Nim Li Punit, Santa Rita, Uxbenka, and Xunantunich among others.
Belize Maya Mountains
Xunantunich Maya Ruin in Cayo District of Belize
Belize is a land of pristine beauty and it's natural waterfalls are world famous. The most famous in Belize is Hidden Valley Falls also referred to as "Thousand Foot Falls" which falls from a height of 1,600 ft making it the highest waterfall in Central America. There is a lookout point that is a couple hundred yards away where you can marvel at this wonderful creation and hear the thunderous roar of mother nature. There is a trail that goes to the base where one can immerse themselves in the pools below. You can also visit some of the other great waterfall locations like Big Rock Falls, Five Sister Falls and Rio Blanco Falls. A favorite swimming spot for many tourists and locals alike is the Rio On Pools on the road to Caracol in the Cayo District. You can also visit the Blue Morpho Butterfly Farm in the Cayo District. There are also a few others you can visit around the nation of Belize.
Hidden Valley Falls - Mountain Pine Ridge
Five Sister Falls - Mountain Pine Ridge
 Are you now convinced that BELIZE is the place to be during those cold winter months? 
Check out Orchid Bay. and the Orchid Bay Beach Club.
Last Chance to Register for the January 31 - Feb 3, 2013 Orchid Bay Tour - Click Here.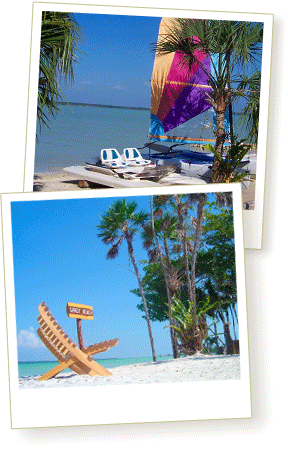 Orchid Bay is green waterfront community in Northern Belize.    It is designed to preserve the environment with over 40% of the land dedicated to parks and wildlife.  Homes include luxury fixtures as well as unique features such as tongue & groove mahogany ceilings.  Homes are environmentally friendly with alternate energy and water reclamation capabilities.
Orchid Bay rests on a safe harbor along a mahogany forest.  It offers convenient access to city shopping and facilities to the North yet the hemisphere's largest reef is just a short distance to the East.  Pristine rainforests with Mayan ruins lay a few miles to the South. 
Come see Orchid Bay for yourself.  Each month tours are offered that teach you about the Country of Belize, property ownership, and Orchid Bay.
- January 31 - Feb 3, 2013
- February 7, - 11, 2013
- March 14 - 17 2013
Your tour includes lodging, meals, drinks, and excursions. Turn it into an extended vacation - we'll be happy to help you plan your whole trip!
Register online at